Congratulations to our OTS KSPC Team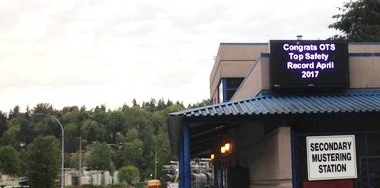 OTS has been awarded the Project Safety Contractor of the Month Award for K+S Potash Canada's (KSPC) potash handling and storage facility located at Pacific Coast Terminals (PCT) bulk handling terminal in Port Moody, BC. The award was in recognition of OTS' strong observation program along with the top safety record on site for the month of April 2017. We would like to extend congratulations to our KSPC OTS team on their commitment to safety and for the proactive use of our behavior observation program on site.
This facility is a critical link in a transportation system that will see potash from the Legacy Project mine shipped to customers around the globe. OTS is proud to be part of this project. The $200-million facility is in the final commissioning stages with operations to begin later this year once the Legacy mine begins production.